Le but de ce site est de mettre à la disposition des personnes intéressées mes travaux sur la description des langues et la typologie linguistique. Si vous avez des questions, vous pouvez me contacter à l'adresse suivante:
This site is intended to put my works on language description and linguistic typology at the disposal of the people that may be interested. If you have questions, you can e-mail me at:

denis.creissels(arobase)univ-lyon2.fr
Présentation / Presentation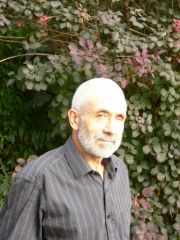 Je suis né le 18 septembre 1943. Après des études de mathématiques et de russe, j'ai enseigné la linguistique générale à l'Université Stendhal (Grenoble 3) de 1970 à 1996, et à l'Université Lumière (Lyon 2) de 1996 à 2008. Je suis actuellement professeur émérite de l'Université Lumière, et je poursuis mes recherches dans le cadre du laboratoire Dynamique du Langage, auquel j'appartiens depuis 1995.
I was born on September 18 1943. After studying Mathematics and Russian, I have been teaching general linguistics at the University of Grenoble from 1970 to 1996, and at the University of Lyon from 1996 to 2008. I am now professor emeritus at the University of Lyon, and member of the research team Dynamique Du Langage.

Intérêts scientifiques / Scientific interests

Je m'intéresse principalement à la description de langues peu documentées et à la typologie des langues. J'ai d'abord travaillé sur diverses langues ouest-africaines, puis sur le tswana. Tout en poursuivant mes recherches dans le domaine africain, je m'intéresse depuis quelques années à l'akhvakh, une langue appartenant à la branche avar-andi-tsez de la famille nakh-daghestanaise.
My major interests are the description of under-described languages and linguistic typology. I have been working first on various West African languages, and later on Tswana. Recently I have become interested in Akhvakh, a language belonging to the Avar-Andic-Tsezic branch of the Nakh-Daghestanian family.

Expertise

Si vous souhaitez des informations sur l'akhvakh, le baoulé, le mandingue (bambara, maninka, mandinka, etc.) ou le tswana, il est possible que je sois en mesure de vous aider.
If you are looking for information on Akhvakh, Baule, Manding (Bambara, Maninka, Mandinka, etc.), or Tswana, I may be in a position to help you.